"Many of us have stubborn fat despite diet and regular exercise. However, not many of us want to go under the knife and over budget to treat these areas…that's where Coolsculpting comes in! Coolsculpting technology uses controlled cooling to target and kill only these fat cells. In the weeks to follow, your body naturally processes the fat and eliminates dead cells. Read below to learn the science behind it and if you may be a good candidate. Start your journey to a slimmer you!"George Thomas, MD
The CoolSculpting procedure eliminates stubborn fat safely and effectively, without surgery or downtime. This fat reduction treatment is the only FDA-cleared procedure to use controlled cooling to safely target and eliminate diet- and exercise-resistant fat. CoolSculpting results are proven, noticeable, and lasting, so you'll look and feel great from every angle.
Wait…I can FREEZE my FAT away?
Yes! It comes down to science as fat cells freeze at higher temperatures than surrounding tissues. CoolSculpting technology safely delivers precisely controlled cooling to gently and effectively target the fat cells underneath the skin. The treated fat cells are crystallized (frozen), and then die. Over time, your body naturally processes the fat and eliminates these dead cells, leaving a more sculpted you.

The science is proven. The technology is proven.
After many years of research, you can feel confident that the CoolSculpting procedure is based on sound science. Leading researchers and doctors have published more than 70 scientific and clinical journal papers, medical meeting posters, and technical reports.
Long-Term Results That You'll Love From Every Angle:
Some diets and fat-reduction treatments can leave you swinging back and forth between "before" and "after" versions of yourself. CoolSculpting results speak for themselves. You can see the dramatic differences, again and again, in these Before & After photos.
Before & After Female Abdomen Results: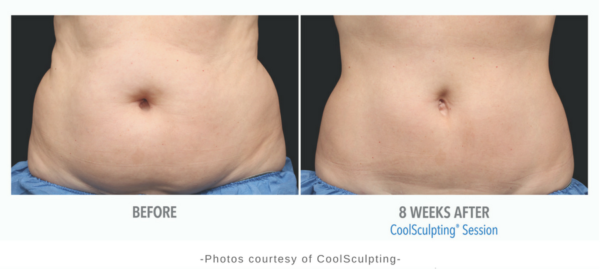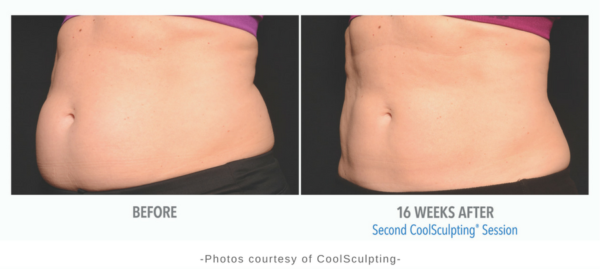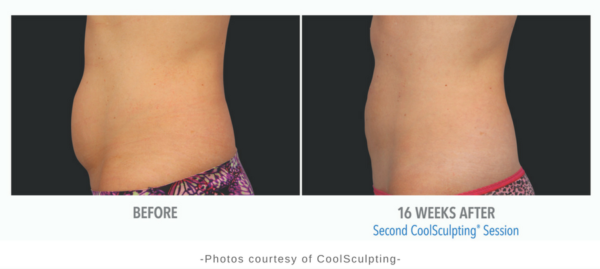 Before & After Male Abdomen Results: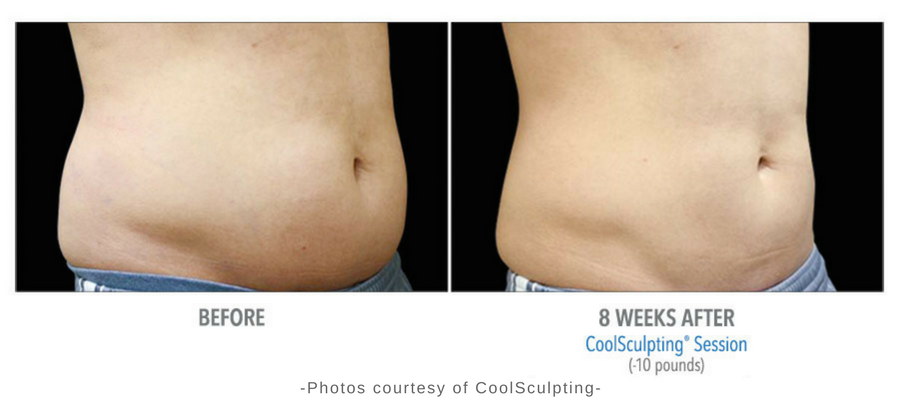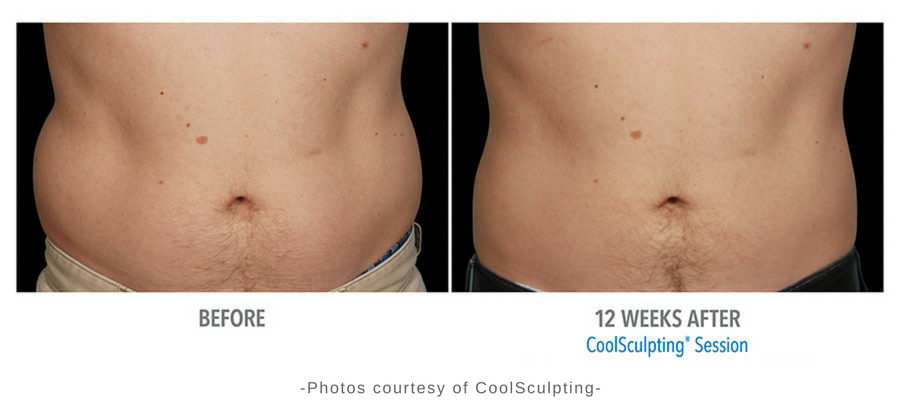 Before & After Female Arm Results: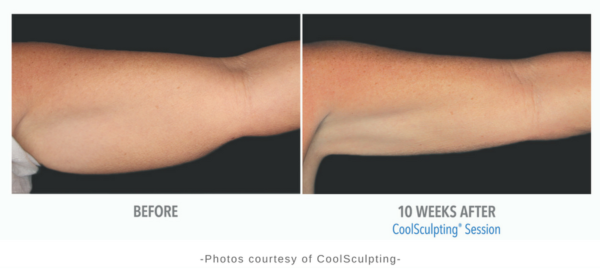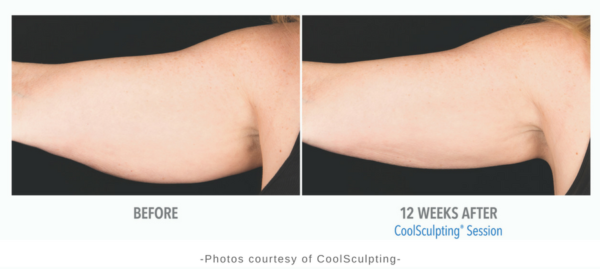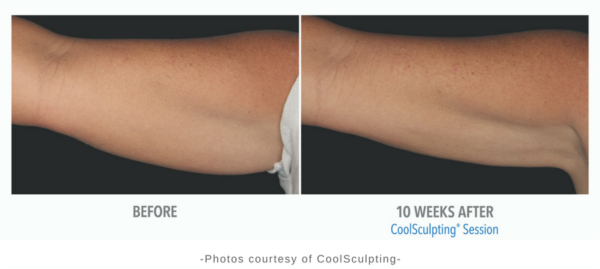 Before & After Female Chin Results: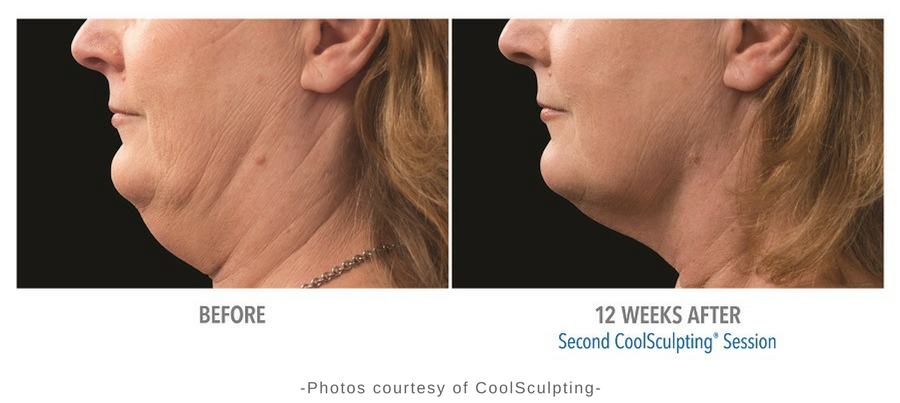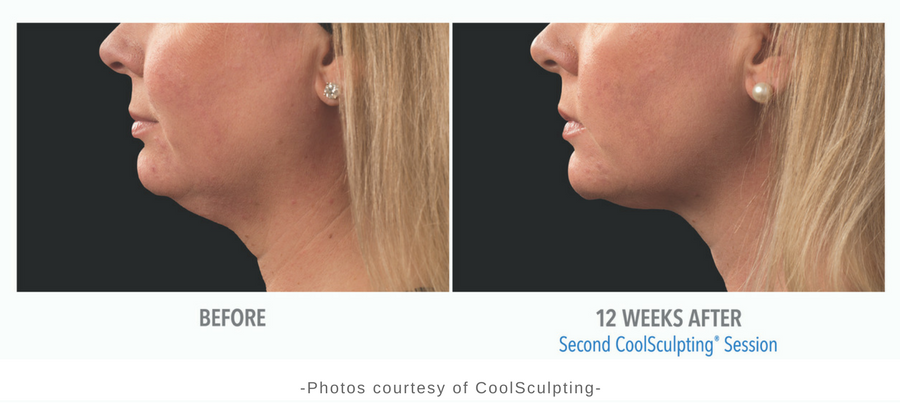 Before & After Male Chin Results: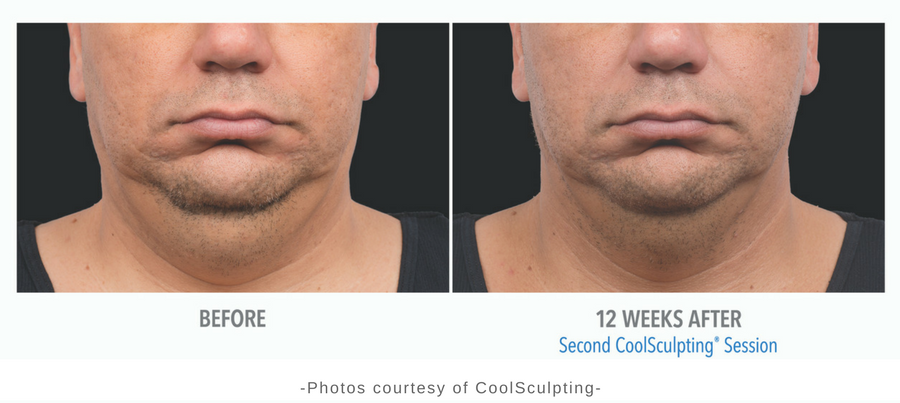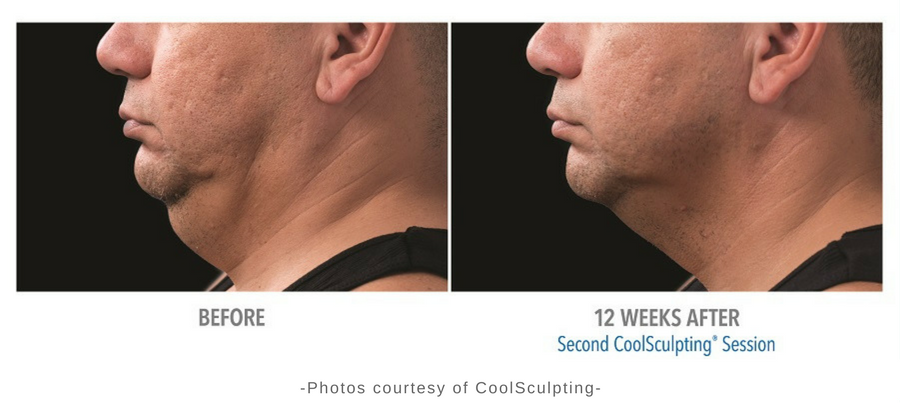 Before & After Female Flank Results: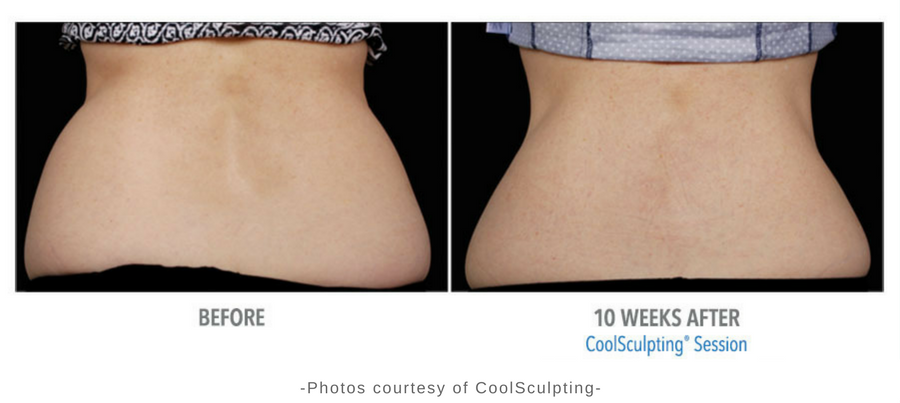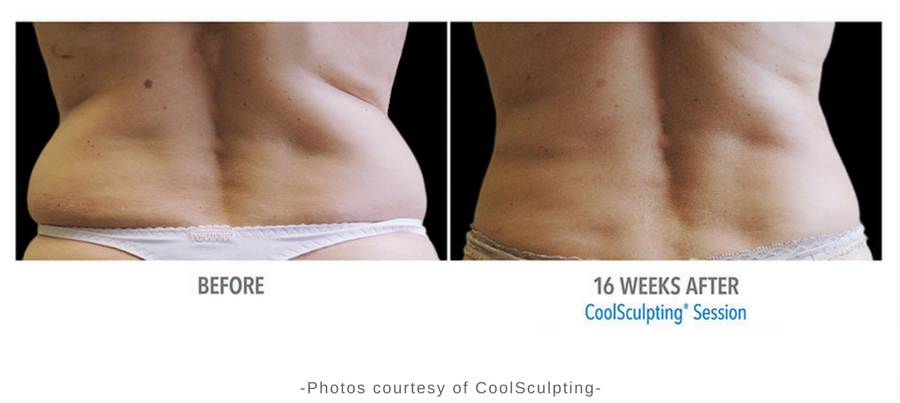 Before & After Male Flank Results: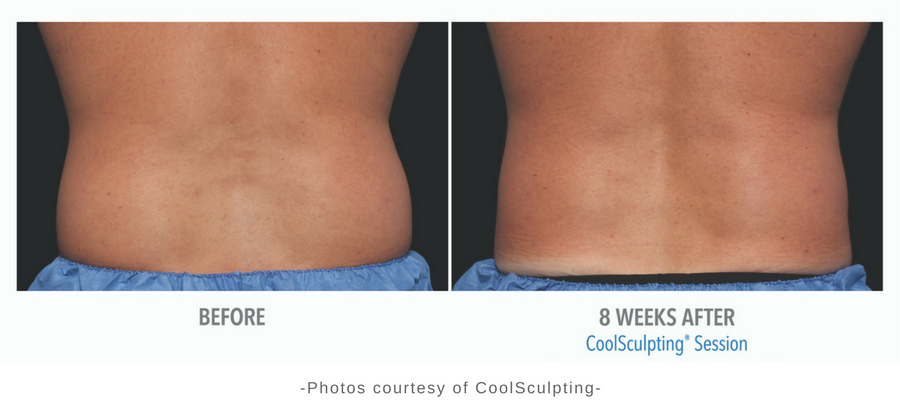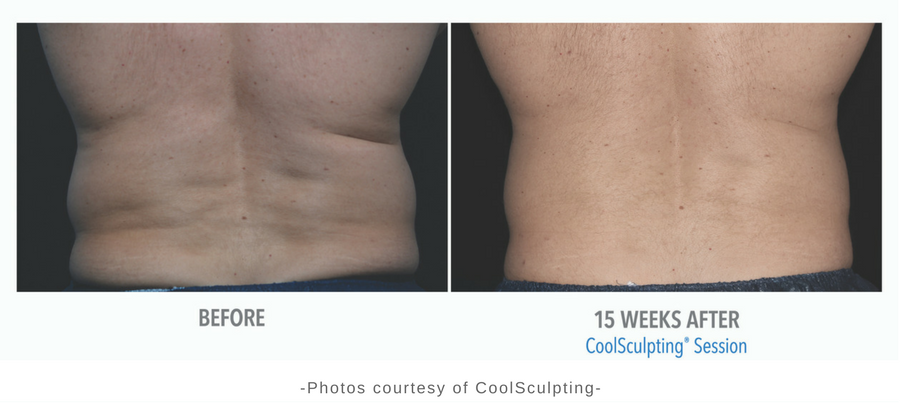 Before & After Female Inner Thigh Results: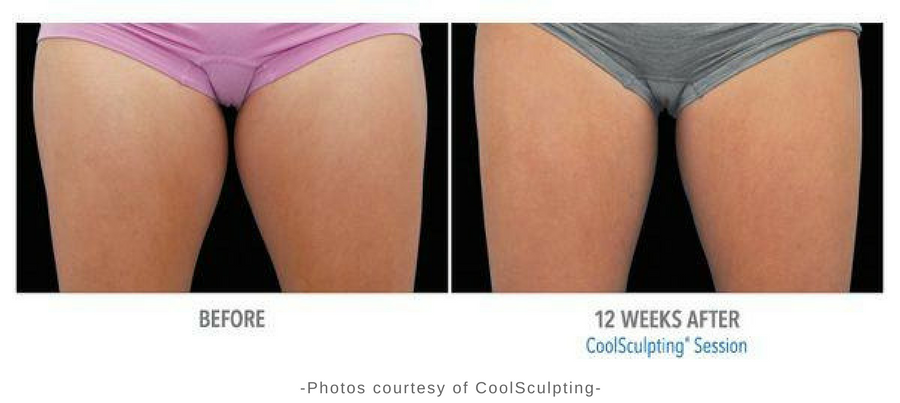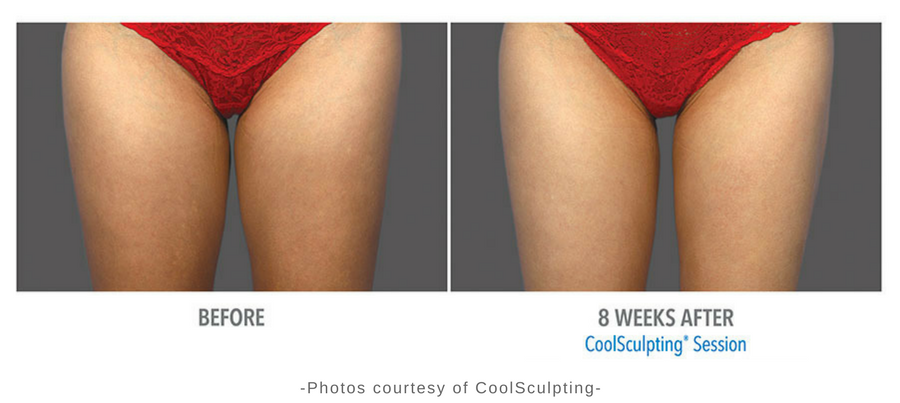 Before & After Female Outer Thigh Results: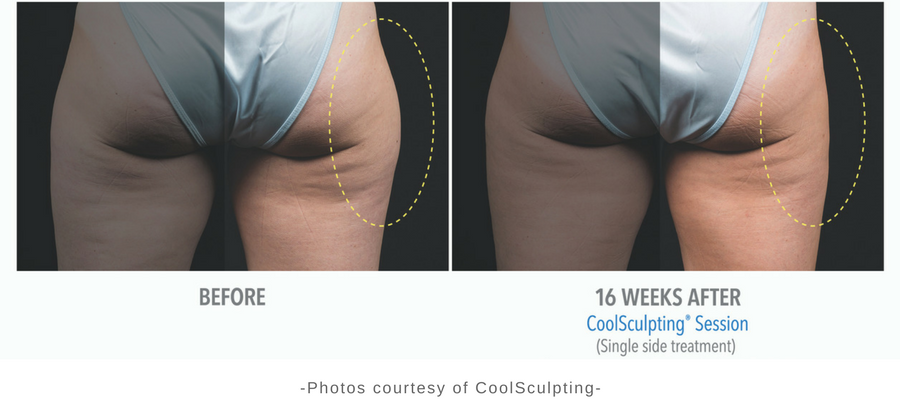 Before & After Female Banana Roll Results: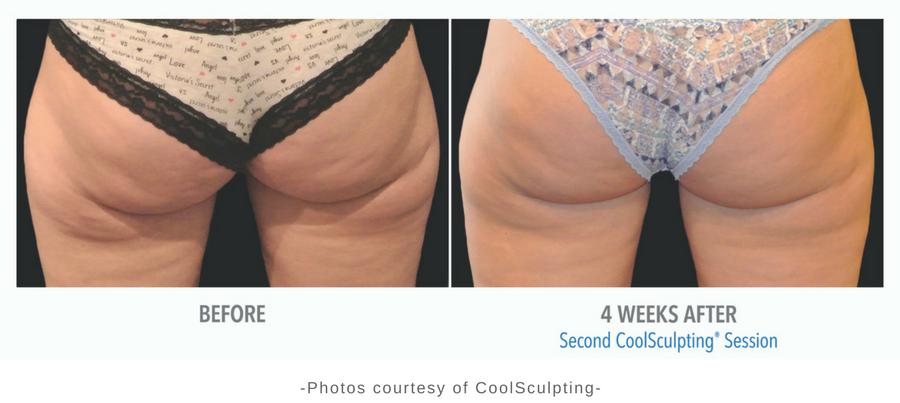 ---
See…you can reshape your body! The CGT Aesthetics team will develop a customized CoolSculpting treatment plan that addresses your problem areas. Additional sessions may further enhance your results. Your individualized treatment plan will be tailored to your body, your goals, and your budget to lead to total transformation!
It's easy to sit back, relax and say goodbye to stubborn fat. After we select the area(s) to be treated, the device is positioned on your body and controlled cooling is applied. During your procedure, you may choose to read, check email, or even take a nap. Remember, the CoolSculpting fat freezing procedure is completely non-surgical, so you can typically return to work and normal activities immediately.
You will like what you see. In the weeks and months following your procedure, your body naturally processes the fat and eliminates these dead cells. Once the treated fat cells are gone, they're gone for good.
---
Frequently Asked Questions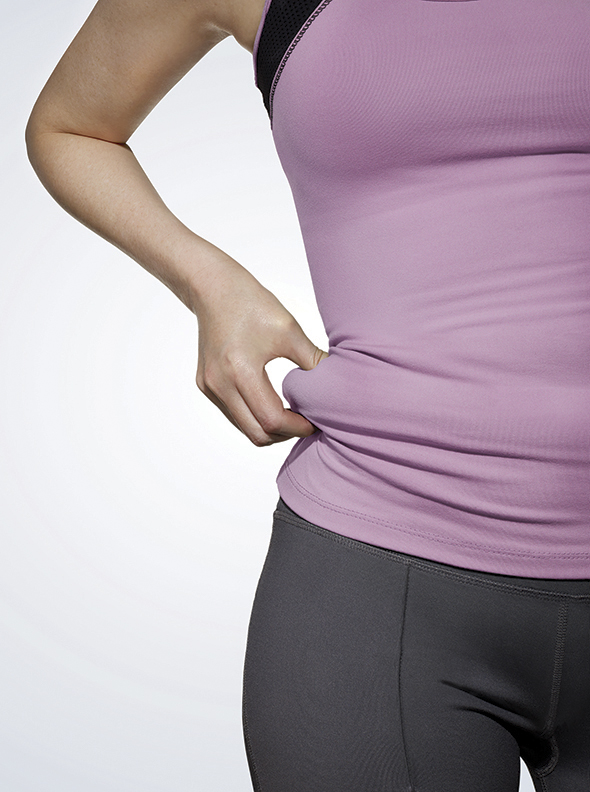 CGT Aesthetics is excited to offer our patients 'Dual Sculpting', a technique that involves using two CoolSculpting machines simultaneously to reduce fat volume and create slimmer, more toned results in half the time. Dual Sculpting is ideal for busy patients who are seeking dynamic results but have limited time to spend at our office.
Treatment Day Answers
As you may expect, the CoolSculpting procedure will feel a little chilly. For the first 5 to 10 minutes, you may feel intense cold as the treated area becomes numb. Since most applicators use a vacuum to draw fatty tissue in, you may also feel some tugging, pulling, and/or mild pinching.
Are you ready to love every view of you? The sooner you set up your consultation, the sooner you'll see results in the mirror—long-term results in those areas that have resisted all efforts through diet and exercise. Contact CGT Aesthetics today to find out how CoolSculpting can safely and effectively re-contour your areas of stubborn body fat.
Contact Us